A song of peace
That echoes on
And never goes away!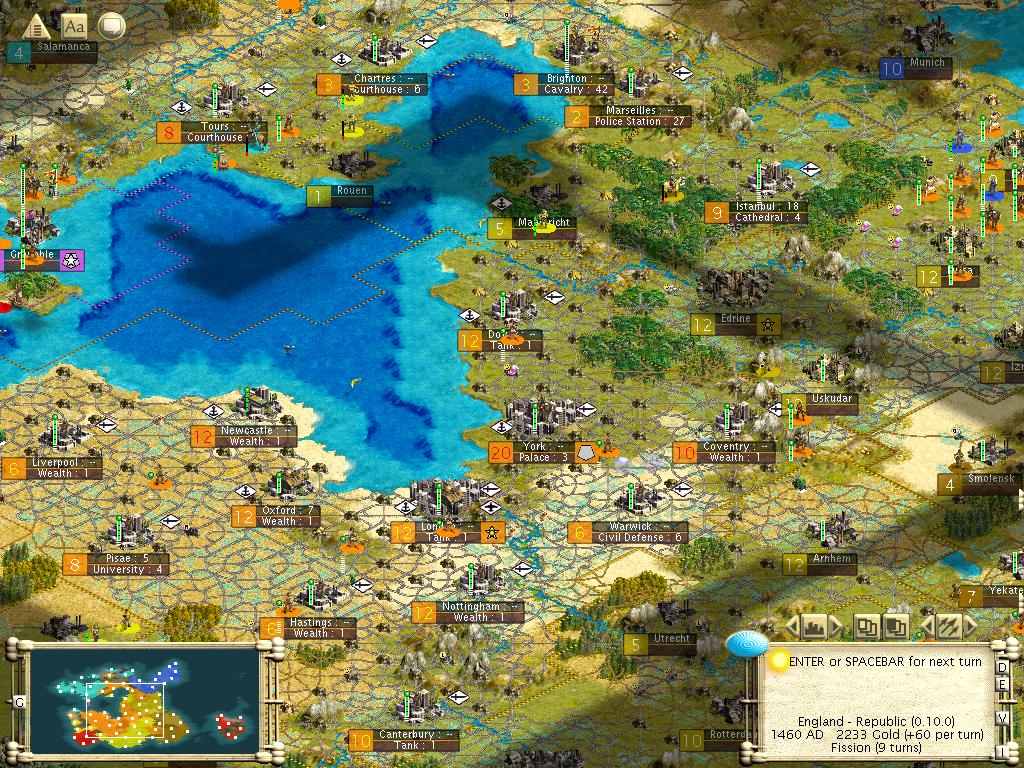 And here we are in the Modern Age.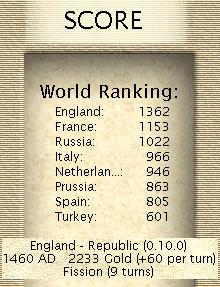 1125.75 average for the top four civs, 803.75 average for the bottom four. Balance ratio 71.40% for a score of 21.42 points. Despite this ridiculous pile of wars, it's a better balance than the previous age!
---
Now, the question is how do I end this thing? York is still on pace to pick up a cultural victory about 100 turns from now, but I'd like to grab a faster, higher-scoring diplomatic win. Well, first step is to research Fission and build the UN, of course:

Next step is to figure out who the heck will be my opponent! I resorted to manually counting up everyone's population points.
Spain - 58
France - 1
Italy - 10
Prussia - 58
Turkey - 58 (Egads, three civs are TIED?! How's that for balance!)
Russia - 61 (Good, someone's ahead of the tied civs)
Netherlands - 84 (Where'd they get all that? Pity, since they're Polite and would vote for me, but okay.)
So if the Netherlands are my opponent, where am I going to get four votes?
Spain - never been at war, Gracious currently - a lock
Turkey - had some wars but also Gracious - a lock
Italy - one tiny war, Polite currently - should have this vote

Prussia - furious from earlier wars - no chance
France - obviously out
Netherlands - my election opponent

That means I need Russia. We had that earlier war that lasted quite some time, but I only captured one city. I pillaged every square of her land, but apparently that doesn't affect AI attitude.
Catherine is presently Cautious. Signing an RoP brings her up to Polite, and I throw in a gift of Horses for good measure.
Here we go...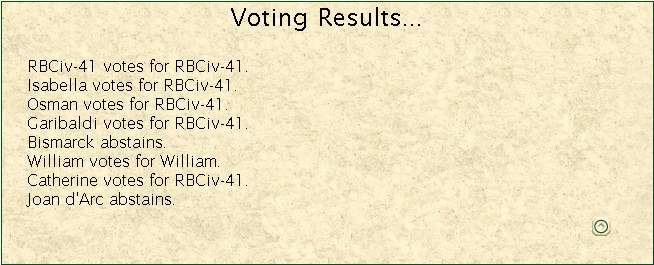 Just as I planned.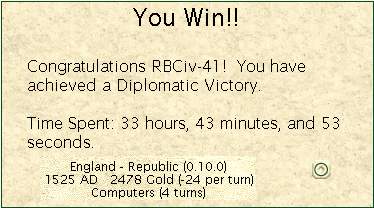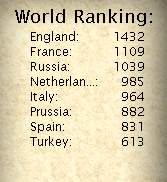 Final scoring:
1141.25 average for the top four, 822.5 for the bottom four. Balance ratio of 72.07% for a score of 21.62 points. Slightly improved even from the last age, and I probably could've improved the balance even more by delaying victory, but I wasn't in the mood for that.
I also got maximum bonus points, 10 for Honorable play and 20 for the diplomatic win.

Some shots from the replay: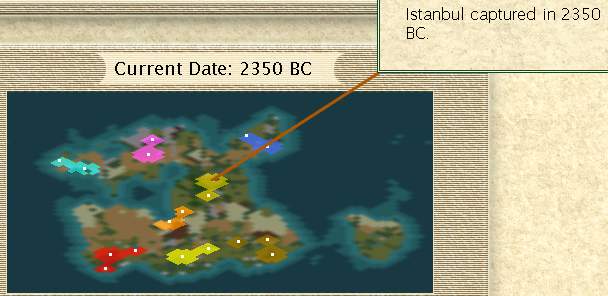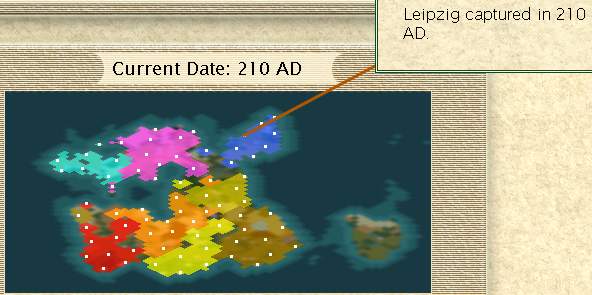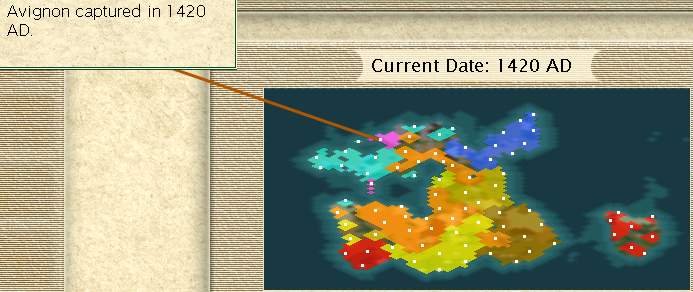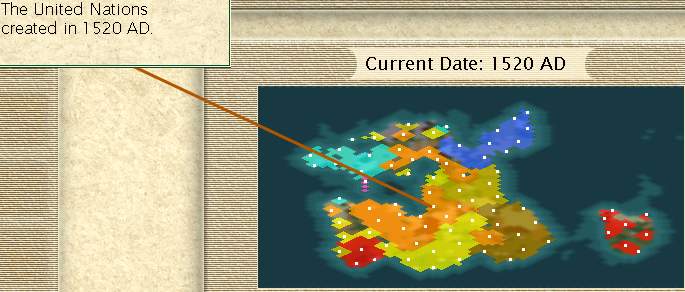 ---

Realms Beyond Civilization Epics:
One
|
Two
|
Three
|
Four
|
Five
|
Seven
|
Nine
Epics:
Ten
|
Twelve
|
Fourteen
|
Fifteen
|
Sixteen
|
Seventeen
|
Eighteen
|
Nineteen
PTW Epics:
Twenty-Two
|
Twenty-Three
|
Twenty-Four
|
Twenty-Five
|
Twenty-Six
|
Twenty-Seven
|
Twenty-Nine
Epics:
Thirty-Four
|
Thirty-Six
|
Thirty-Seven
|
Thirty-Eight
|
Thirty-Nine
|
Forty-One
Other Reports:
Solo Deity
|
My Succession Game
|
Japanese 20k
Articles
|
Links