one more turn...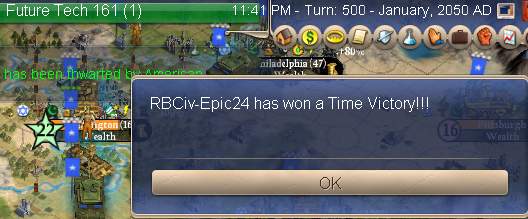 and there we go. Some final overviews: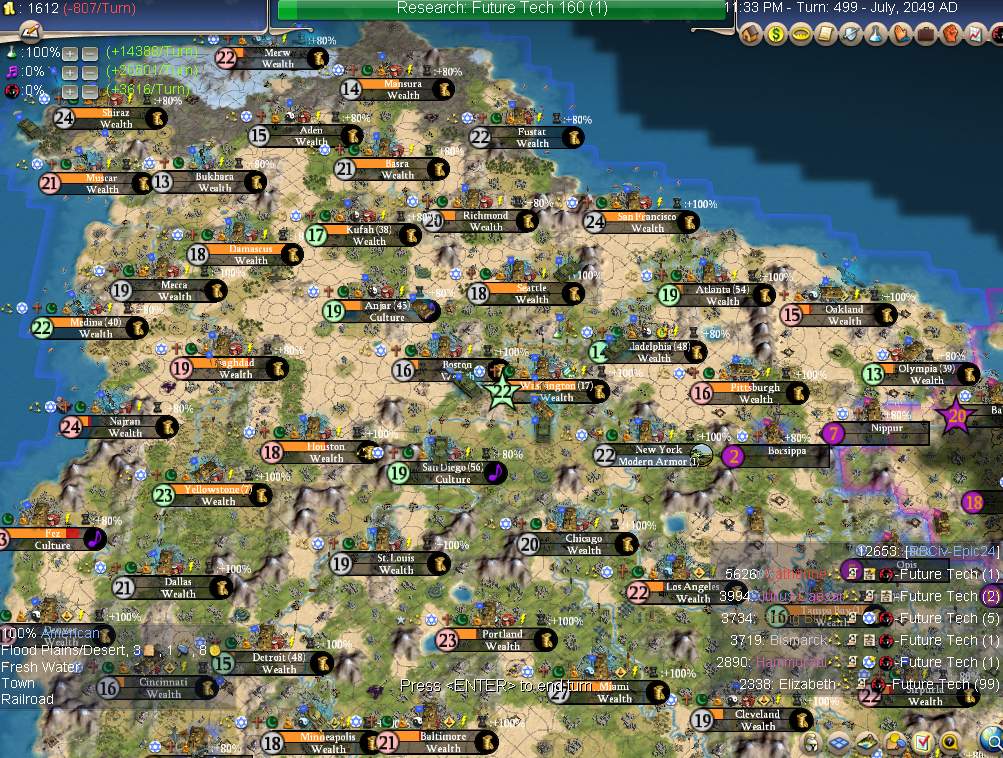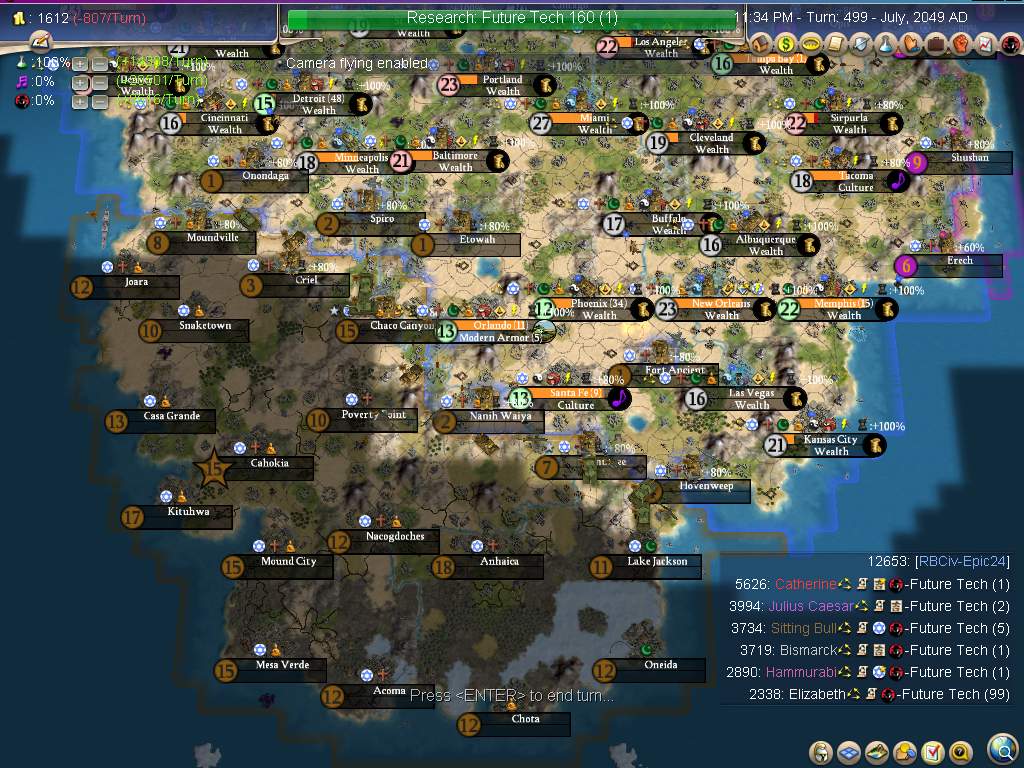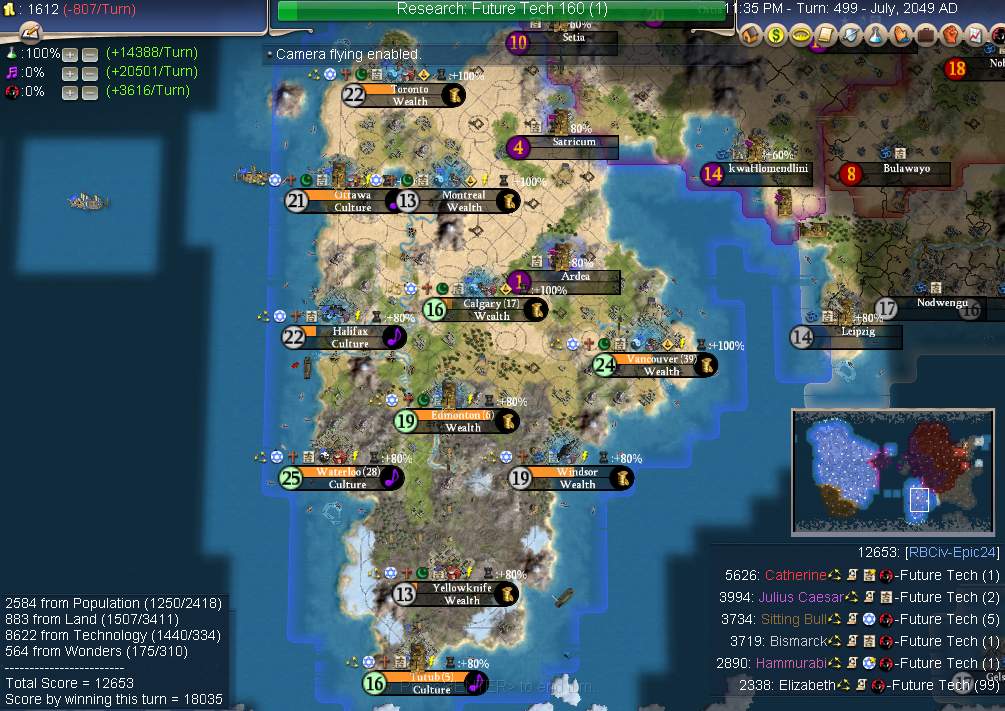 Yeah, 713 unit costs, quadrupled by inflation.
---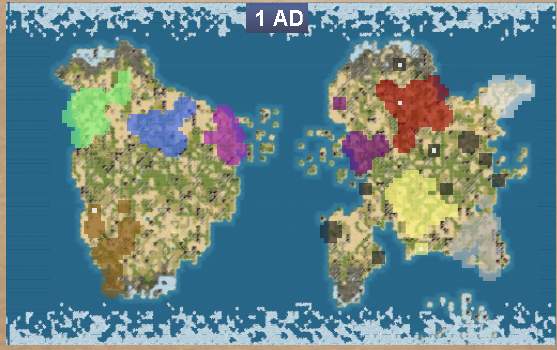 Note how little of the world - less than half - is settled at the calendar change. (And what are the odds of 9 barbarian cities on the far continent to none on mine?)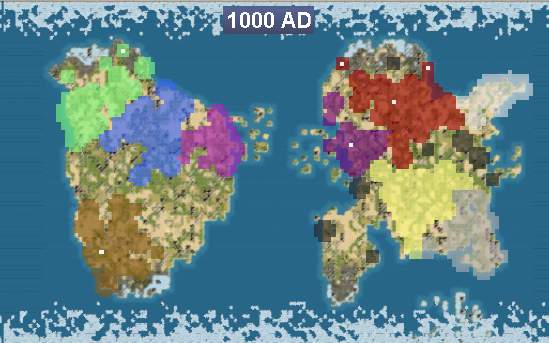 Heck, 1000 AD and a third of my continent is still empty.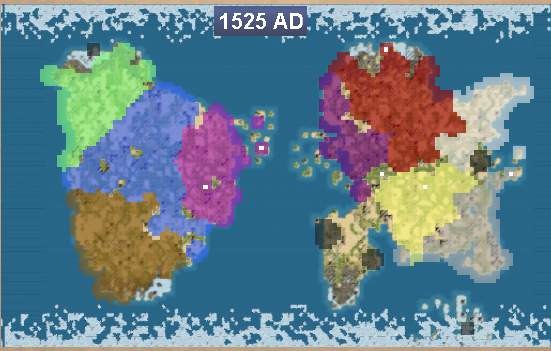 1525 AD and the land grab is finally done. Well, except for that peninsula of the far continent.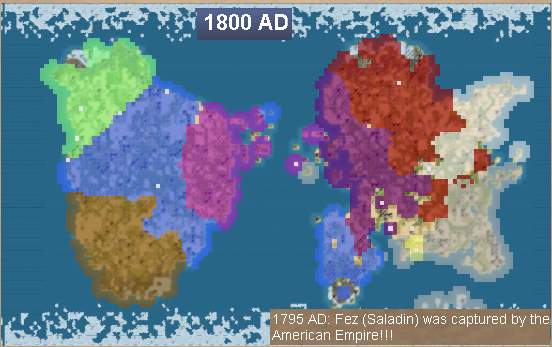 1800 AD, where I've colonized that "Canada" peninsula, plus started to conquer Arabia.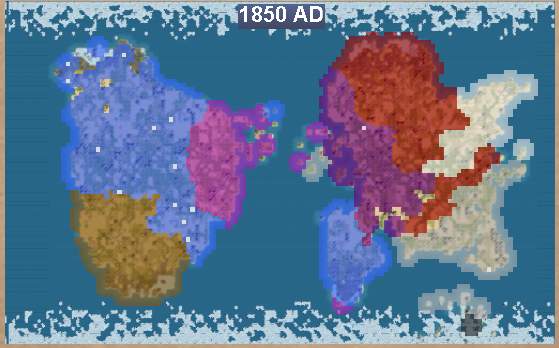 Arabia conquered.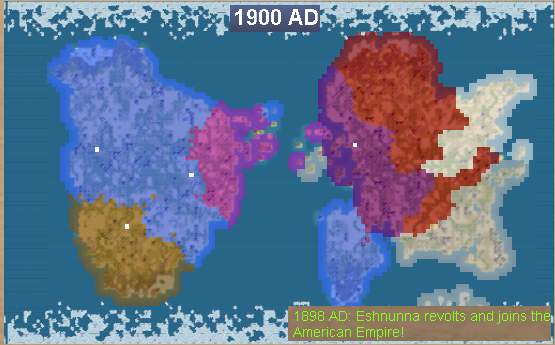 Eating Babylonian territory via flip. I actually only got one flip from Sitting Bull. He garrisoned with anti-flip units very well.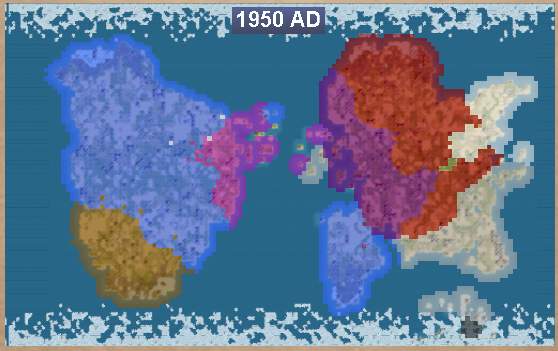 Stealing more territory on both borders, plus the middle of the Russia-England war.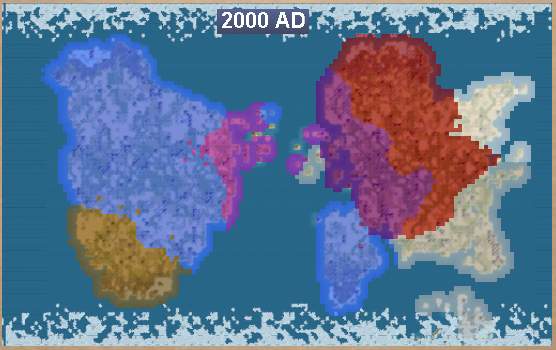 Not much happening by now.
And of course the moment everybody has been waiting for...
T-hawk's playtime. 54:38. Triple digit hours my heiney.

(Although this doesn't include time spent recovering from at least a dozen Civ and computer crashes. And I think it may undercount in general, like the Pitboss turn timer.)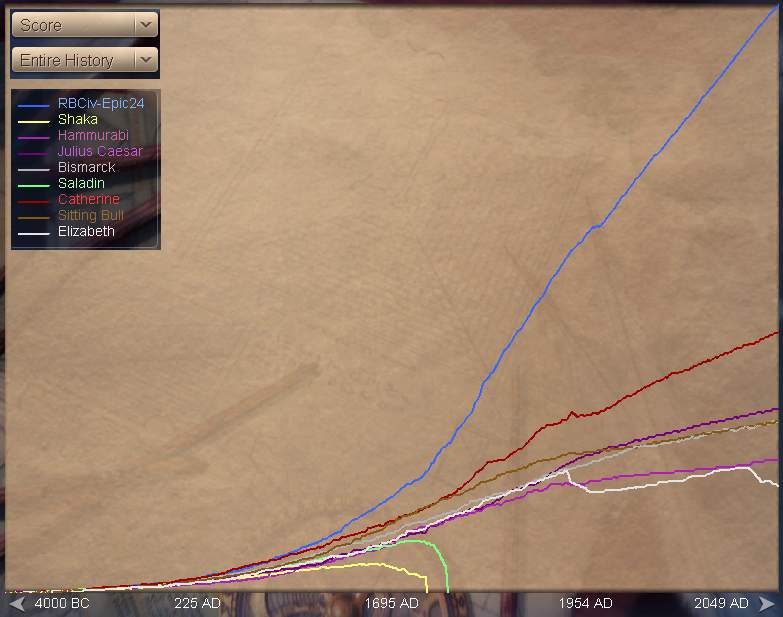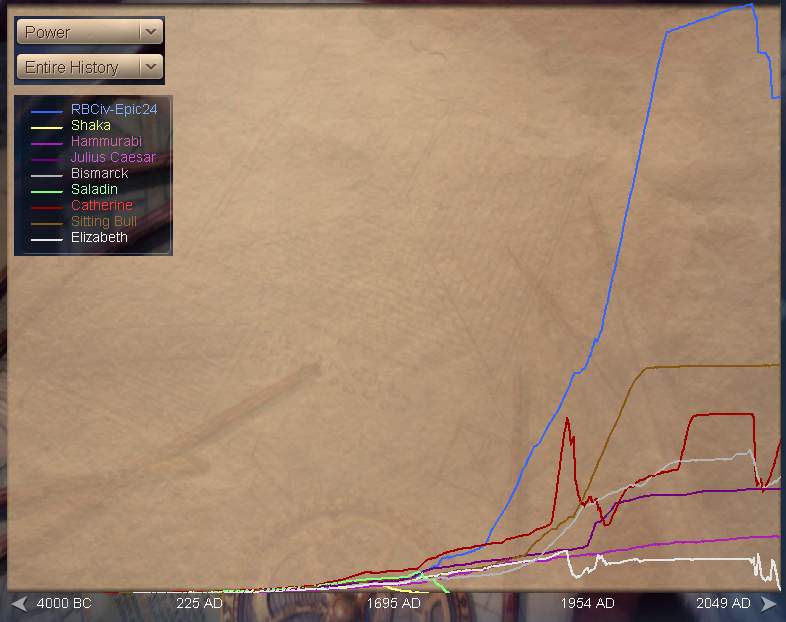 Ok, maybe I overdid it a wee bit on the power graph. But what else was there to do? I maxed the Future Tech rate at one per turn for the entire last century.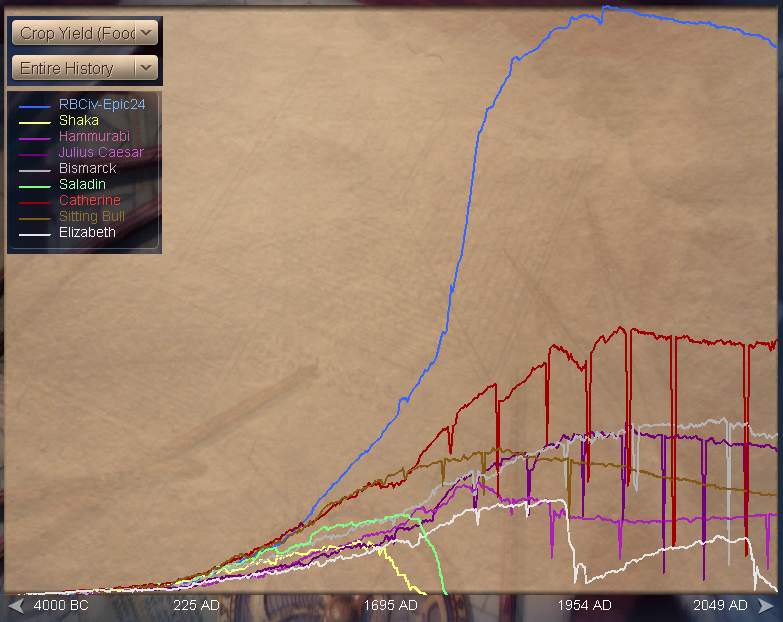 Surprisingly, global warming made only a small dent in the world's food supply. I think at least 25% of the world's land turned to desert. Look at Elizabeth's near total starvation under nuclear fallout, eventual recovery, and second nuclear winter.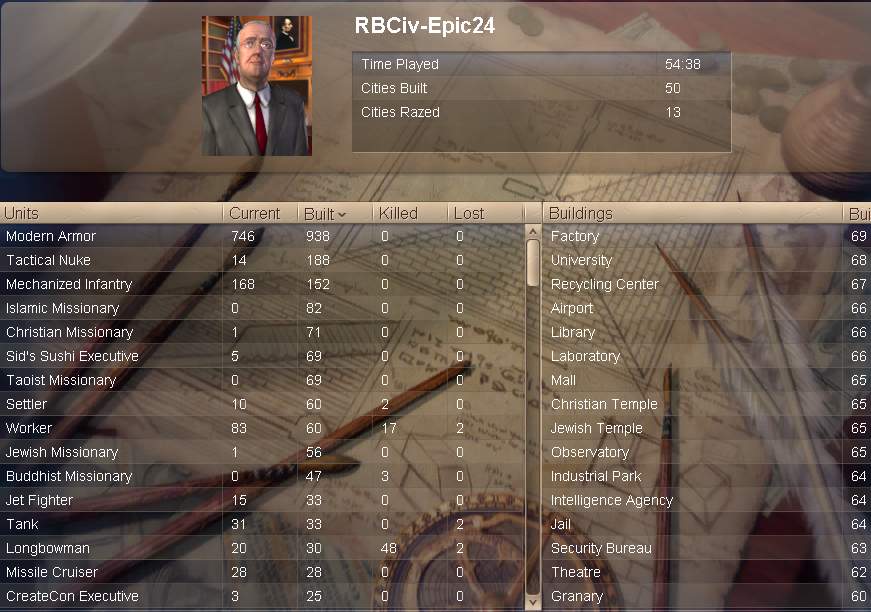 Yes, that's 938 modern armors, and I gave away 200 of them. And 160 tactical nukes. OK, maybe that wasn't entirely in the spirit of avoiding the nuclear war penalty, but it worked.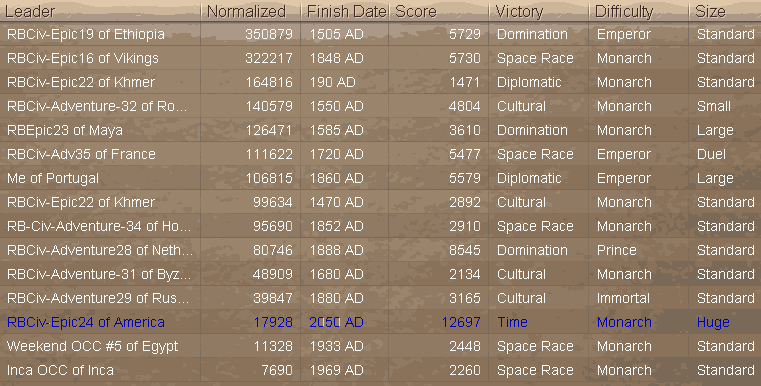 Hilariously, it's the LOWEST score in my hall of fame other than OCCs. That normalization formula needs a wee bit of work. :)
Turn the page for the scoring.